Current Exhibit
Personal Narratives: Paintings by Ginger Slonaker, Katinka Hartmetz and Belinda Chlouber thru July 6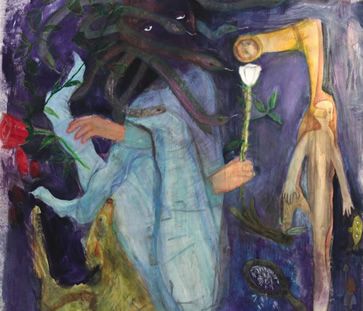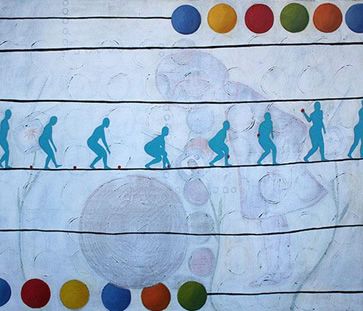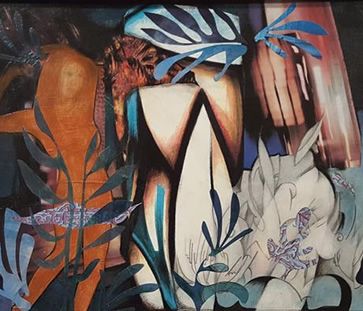 May 5, 2018 – Jun 6, 2018
Paintings by Ginger Slonaker, Katinka Hartmetz and Belinda Chlouber
Opening Reception: Saturday, May 5th, 1 to 4 pm.
Jan 13, 2018 – Mar 9, 2018
Nature/Culture Photographs by DeWitt Cheng
Opening Reception: Saturday, January 13th, 1 to 4 pm.
Jul 16, 2017 – Sep 1, 2017
An exhibition of photographs by Dan Quinn
Opening Reception: Sunday, July 16th, 1 to 4 pm.
Apr 29, 2017 – Jun 23, 2017
Creating a Body of Work in Cuba
Opening Reception: Saturday, April 29th, 1 to 4 pm.
Mar 11, 2017 – Apr 21, 2017
Photographs by Members of the Palo Alto Camera Club
Opening Reception: Saturday, March 11th, 1 to 4 pm.
Feb 4, 2017 – Mar 3, 2017
Environmental portraits by S. Hollis Johnson
Opening Reception: Saturday, February 4th, 1 to 4 pm.
Nov 18, 2016 – Jan 8, 2017
A group exhibition of student photography
Opening Reception: Saturday, November 18th, 1 to 4 pm.
Sept 17, 2016 – Nov 9, 2016
Photographs from the Peninsula Photographic Arts Guild
Opening Reception: Saturday, September 17th, 1 to 4 pm.
Operating in the San Mateo headquarters for the Peninsula Library System, Avenue 25 Gallery highlights the work of emerging and mid-career photographic artists, painters and mixed media artists from around the Bay Area. Exhibiting original works of exceptional contemporary relevance and conceptual power, the gallery seeks to unite disparate visions emergent from different cultures, and to spark dialogues engaging a myriad variety of expressions, energies and sensibilities.
By engaging programs of strong original artwork, Avenue 25 Gallery strives not only to articulate the issues of local and global communities, but to also present the many perspectives of our artists as they interpret our contemporary urban experience.
We would in particular like to thank all the visitors who attend our exhibitions and receptions; interested viewers are truly the foundation for a thriving gallery space. We very much look forward to seeing you again in our 2018 season of upcoming programs ands shows.
32 W 25th Ave 2nd Floor
San Mateo, CA 94403